eTandem is a form of peer-to-peer learning at a distance. Students can deepen their linguistic and cultural knowledge (both oral and written) by using several tools (videoconferences, WhatApps, Facebook, Instagram, Skype, chat, e-mail, etc…).
CLA (University of Padova Linguistic Center) organizes various eTandem projects which start in different periods of the year.
eTandem for Incoming International Students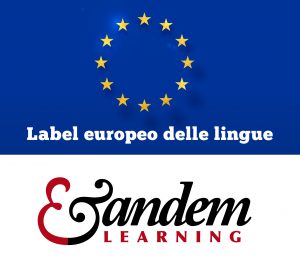 With the "eTandem Learning – Pre-Mobility Project", the University of Padua is among the 15 winners of the European Language Label 2016, a prestigious prize awarded by the European Commission to the most innovative projects that can contribute to language  learning through effective didactic practices.
The European Language Label is awarded to local, regional, and national projects that have found creative ways to improve the quality of language teaching/learning, motivate students, make the best use of
available resources to diversify the languages on offer, and other innovative initiatives.
The project, coordinated by the University Language Center (CLA), was selected from among 76 initiatives  which applied for the education sector. The prize was awarded in Rome on December 2nd, 2016 at the Italian section of the European Commission.
Who can participate in this project