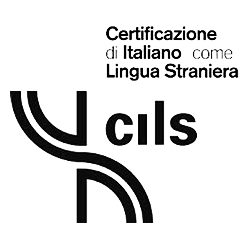 The CILS (Certificate of Italian as a Foreign Language) certifies language and communication ability in Italian as a second language. This certification is officially recognized by EALTA (European Language Testing Association), the European association which aims to promote awareness of language testing best practice in Europe.
Enrollments open for preparation courses!
Please note: the exam will take place over several days from 1st to 4th December depending on your level!
Dates
Levels
Wednesday
2 December 2020
B1 Standard an B2
Thursday
3 December 2020
B1 Citizenship
Friday
4 December 2020
C1 and C2



Registration for the preparation course is open