For students interested in improving their language skills autonomously, the Language Centre provides various options.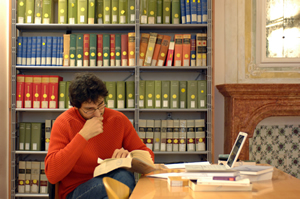 Via the CLA Moodle platform (enter with university Single Sign On credentials) students can access a large variety of online resources which have been gathered and catalogued according to level and type.
Other initiatives which take place at or through the Language Centre include:
Lastly, the Language Centre's Multi-Media Library contains many different types of resources (both paper-based, e.g. textbooks, grammar books, dictionaries etc. and multi-media, e.g. audiobooks, DVDs, digital programs etc.), as well as worksheets specifically designed for use in self-study.