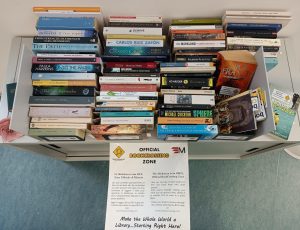 The Bookcrossing space is enriched with new books.
Come and have a look!
Remember that you can also find another Bookcrossing point inside the Student Campus, at the Metelli Library.
We are waiting for you!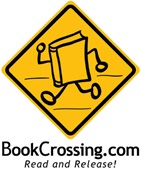 The Mediateca is an OCZ – Official Release Zone.
Here you can take a book for free and/or leave your books to share with others!
Once you have finished reading the book you can bring it back to the Mediateca, another OCZ or simply put it back it in a publi
c space!
As an OCZ, the Mediateca collects the books and registers them on the official website of the bookcrossing project. You can donate your books to the Mediateca yourself, they will take care of labeling them, or you
can also participate in the bookcrossing project by subscribing to the site and registering your books. Label them by attaching the identification code of the book (provided on the site), then leave this book here, or wherever you want, making sure it is found, read and released again!
When someone finds the book you have recorded, they can report the find through the site, at this point
you will receive a notification of the discovery by email.
In this way, you can follow the journey of your books around the world forever.
We are proud to be an Official Release Zone!
Come and visit us often to find new books to read and exchange.